When I was doing some research on 'What do I need to sail around the world?'. I found these essential things everyone needs to learn before starting sailing around the world. So, I thought to write a helpful post on it.
There are some essential things you need to have while sailing around the world on a sailboat.
An ICC certificate
A good sailboat
Source of passive income
Passport and visa
These are the basic necessary things you should have before starting sailing
The first woman to sail around the world was Jeanne Baret.

Wikipedia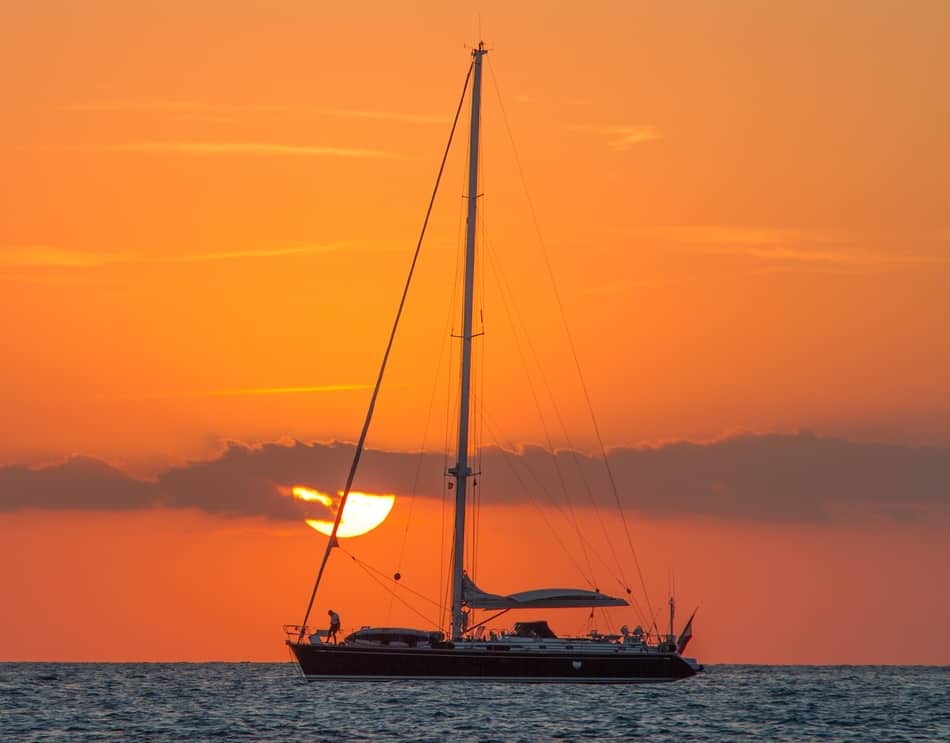 1. An ICC certificate
First of all, there is no valid international boating license, which can be recognizable all around the world. RYA(Royal Yachting Association) and ICC-issued documents are among the most recognizable ones. The other ones are less so.
Many countries will accept the ICC certificate as a boating license. But, few countries do not accept them.  Spain, Greece, and Portugal have not adopted Resolution 40 but are still most likely to ask visitors for an ICC.
Check this windy website for some extra information click here (don't worry, it will open in new tab).
How to apply for ICC?
In reality, the ICC is more widely accepted as proof of the holder's competence. To get this ICC certificate, you need to take a boating course, after completion of that boating course, you can apply for ICC.
If you already have some knowledge about boating, but you don't the certificate, then you don't need to study again, as many schools suggest. In this case, you have to approach the examiners right away rather than going back to school. There are many options out there.
Check this Wikipedia page about ICC and resolution 40 they explained it very well click here (don't worry, it will open in new tab).
2. A good sailboat
Before getting a sailboat, learn how to operate a small boat in extreme conditions. So, you can eliminate the fear of 'Surviving during harsh conditions on a boat'.
You can do that by participating in any boat competitions or every weekend take your boat and go into the sea.
While sailing, you need to understand the sea and its behavior. What kind of waves you can tackle with the boat? How to take decisions quickly on the boat? And you need to learn how to sail during nights, and sleeping fewer hours.
Sailboat maintenance
Getting a sailboat isn't a bid deal, maintaining that one is a big deal. Wind in the ocean carries dust which will directly fly inside your boat. Ants, pests, and cockroaches are one of the main issues in the boat.
So, you need to use Combat Ant & Roach Killer(or any other) to kill them. You need to clean your boat every day to avoid those.
You need to have a boating license and all the paper works related to boat insurance is very important. And you should keep them in a waterproof bag.
And you need to have some basic knowledge on how to repair your boat if any engine or motor fails. Because you might be in the middle of the sea. Sometimes, you can't find anyone out there. Then you need to repair it by yourself.
If you call someone for help in the middle of the see, it might take hours or days to come. You should be prepared for everything.
3. Source of passive income
The other important thing is money, without money you eat food and you can't travel properly. So, before thinking of sailing around the world you should know how to get passive income. Maybe as a freelancer or whatever you should have some passive stream for money.
Hmm… You are thinking about how to get a freshwater on a boat? Then check the answer is at the bottom of the post(Actually, there is a video at the bottom).
Many people who are sailing around the world are making passive incomes by sharing their experiences, thoughts, and tips with others. Examples of their passive streams are listed below.
Making traveling videos and posting them on Youtube.
Writing blogs about their traveling.
Even by writing books.
Sometimes if any your engine fails then you need to spend a lot of money on that. At that time you can't get the money instantly. So, you should have some different sources of passive income as I mentioned in the list above. Else, it is very difficult to sail on a boat.
4. Passport and Visa
Every time you won't be sailing in water right? You need to stop at some places for spending time there. Right away you can't directly enter into their country and land there. You need their permission like a visa if you are thinking to go to some other country.
You need to take permission before your arrival. To enter another country in a sailboat, you should report at their port, and then you are allowed to land in their country. Else, you shouldn't land in their country.
While planning the trip you should plan for when you will go to a particular country and you need to know how many days it will take time to get a VISA for that particular country.
Sailing around the world is called as Circumnavigate. Which means travel around in a big circle.

Wikipedia
Consider these things while sailing around the world
In general, If you want to travel inside your country. How you will start? Generally, you will start at one point(your home) and travel in every direction and finally, you will come back to your home after years. In that way, you will cover your full country.
The same rules apply for boats too. You should start at some point(this time in the water) and travel around the world in every possible direction and finally, come back to the point where you started.
In this way, you will sail around the world. This is the basic way of how all the people sail around the world. But, in this case, you can't go to the extreme north and south poles.
The youngest person to sail around the world is Laura Dekker. A 16-Year-Old Girl's Solo Sail Around the World.

National Geographic
So, don't be afraid of oceans or seas. It is completely different from what you see from pictures or videos. Some thumbnails would be like 'See how dangerous are oceans or seas'. It's true, but not to the level of what you might be thinking.
Places you need to avoid while traveling
There are so many things to know about the weather in the sea. There are some seasonal hurricane places in the sea. Means during those seasons only hurricanes will occur at those places. There are some places like the Bermuda triangle, sailing in the Atlantic ocean. You should avoid all these places.
And other places are piracy places. There are some places in the world where pirates will kidnap boaters and demand money. They won't hesitate to kill you.
Check my article on Why do pirates attack ships or boats? Click here (don't worry it will open in new tab).
Gulf of Guinea: 116 acts of piracy
South China Sea: 62 acts of piracy
Singapore Strait: 60 acts of piracy
Caribbean Sea: 38 acts of piracy
Malacca Strait: 36 acts of piracy
Bay of Bengal: 30 acts of piracy
Java Sea: 24 acts of piracy
Arabian Sea: 22 acts of piracy
Don't go to all these places on your sailboat. Check this INSIDER article on piracy click here (don't worry it will open in new tab).
Don't forget these words by Lee Child. While planning you should plan for the worst-case scenarios and hope for the best.
Hope for the best, plan for the worst

Lee Child
Check this video on what places you should avoid while sailing around the world, a perfect example.
Related questions
1. How you will get fresh water on a boat?
You will get fresh water in a boat by installing the RO(reverse osmosis) system in the boat. It makes pure water, which is the best-purified water you will ever drink. This is one of the best ways to get water in a boat.
Check this video to know how these people will do it.
2. What are the cheapest ways of traveling around the world?
The cheapest way of traveling around the world is by waterways. Because boats are very safe for traveling and it is not too expensive.
3. What is the ideal kind boat to sail around the world?
The best kind of boat for sailing around the world would be Sailboat or yacht.