It's a beautiful day and good weather, and you thought to go for boating. But you didn't check the gas and started and all of a sudden your boat engine stopped working. Then you came to know that you ran out of gas.
It is often a problem for many people running out of gas on a boat. Do these things first, if you run out of gas on a boat.
If you run out of a gas in a boat, first, anchor your boat and put your life jackets. Check whether anyone is there near you. If yes, call them. If no, use your phone or VHF radio(make sure that it is DSC active) to communicate with others. Use EPIRB too. It directly gives signals to the satellite.
These are just primary things to immediately if you run out of gas on a boat. Now, we will see everything in detail.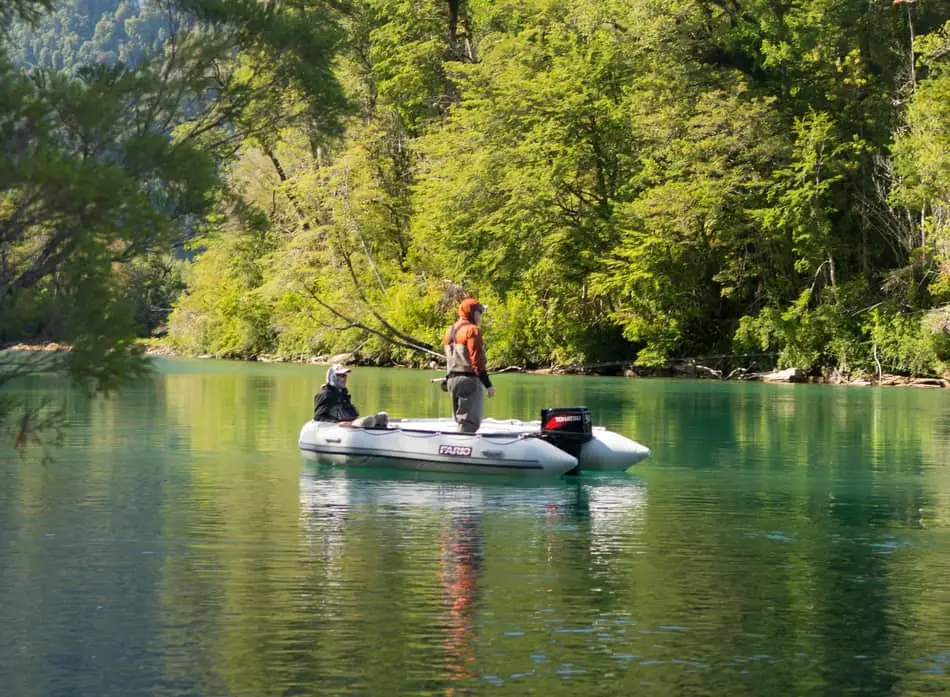 Do these things on the boat at that time?
First, anchor your boat and also use sea anchors(aka drift anchor or drift sock or para-anchor or boat brake) if you have one. These sea anchors will give extra support to your boat if your boat is drifting in the sea.
After anchoring the boat, put on your life jackets, and contact the coast guards using a cell phone or VHF radio. If you are using VHF radio, make sure that it is DSC active and tune on to channel 16 for communication.
In the meantime, check whether anyone is there near you or not. If you find anyone near you, try to signal then using flairs or something else.
Don't come out of the boat, stay on the boat, and just relax or play with your friends or kids. So that you won't panic much.
Don't unnecessarily use the flair, and eat less food, preserve it for some time, because you stuck on a boat no one knows what is going to happen. Sometimes, coast guards might take hours to reach your location.
Give plenty of water to your fellow friends, and you also drink water.
Preventing running out of gas on a boat
There is only one thing you need to know about how to prevent running out of gas on a boat.
You can prevent running out of gas on a boat by knowing the gas consumption rate of your outboard. If you know the gas consumption rate, then calculate how many hours you used the boat? Then you will get to know how many hours left? By doing this, you can prevent running out of gas on a boat.
Now assume that your boat will consume 2 liters per hour. If your fuel tank carries 10 liters then you can drive your boat for 5 hours. Now plan accordingly for your trip. How much fuel is there in the tank? how long we can go with that?
Example
gas capacity in your boat = 20 liters consumption per hour = 2 liters
Then you will get 10 hours of the boat ride. Now calculate how long it will take to reach there if it takes 3 hours, then for coming back it will take 3 hours.
Overall it will take 6 hours to for going and coming back. And you have extra gas(sufficient for 4 hours) for any emergency. SO, plan like this and go for boating.
Use the emergency devices if you run out of gas on a boat?
It is easy to tell everyone to use this and that but when it comes to practice, it is very hard. Some of you may not know how to operate them properly. How to set them to use the device, in the down below we gave instructions on how to use the emergency devices(VHF radio and EPIRB).
1. Using a VHF radio, if you ran out of gas on a boat
The most reliable, least expensive, and the best way to get in touch with the coast guards is with the help of VHF radio. Many coast guards when there are searching for someone in the sea they will check whether the radio is DSC active or not. What DSC does is it allows coast guards to use your radio transmission and find your exact location very quickly.
When it comes to VHF radio down below there is a video from the BoatUS Youtube channel. He clearly explained how to use the VHF in the step by step manner.
Check this video on how to how to activate DSC on your VHF radio. It is a couple of hour process, who knows one it might save your life.
2. Using an EPIRB, if you run out of gas on a boat
This device will alert search and rescue services (SAR) in case of an emergency out at sea. It is a tracking device that transmits a signal on a specified band to locate a lifeboat or people in distress.
EPIRB transmits signals directly to the satellite. The signal consists of a digital code that gives information such as the boat's identification, date of the event, the nature of distress, and the position.
The satellite receiving terminals on the ground (Local User Terminal) uses that digital code and send it to MRCC (Mission Rescue Co-Ordination Centre). The MRCC is responsible for the SAR operations and oversees the execution of the rescue mission.
If the GPS fails. The geosynchronous satellite orbiting around the earth can pick the radio signals emitted by the EPIRB. In this case, we can't narrow down the boat or user.
Read this awesome article to check the complete guide of EPIRB. They had explained everything about the EPIRB in detail.
Before getting on a boat: do this
Don't forget to give your full float plan(exactly where you are going and how long it will take to come back to home) to one of your friends or neighbors. Just in case if you didn't reach your home in time.
If you didn't show up early, they will inform the police about your plan and everything. If you change the plan while boating, don't forget to inform your friends.
Things you need to check before going for boating.
Check whether fuel tanks are full or not.
Check the weather.
Check the wave height and period.
Check the wind direction and speed.
Check whether the boat is well maintained or not.
If the weather and everything is fine then start your ride.
Having a boat checklist will save your day while boating
Remember this before going for boating, have a checklist, of things that you need to be taken whenever you are going for boating. paste that checklist on the boat, near the entrance or the steering wheel, so that you won't forget those things on the list.
You need to check all those things and then start your ride. If something is missing go back and get that.
Related questions
1. Which are the best VHF radio brands? Uniden, standard horizon, and cobra are the best brands.
2. How to prevent running out of gas on the boat? Always don't forget to know about how much gas your boat will consume each hour then do the calculation accordingly.